Enquire Now
HomeMeghalayaAttractions Elephant Fall Meghalaya
Elephant Fall Meghalaya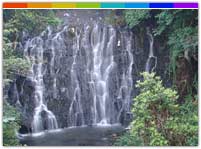 Elephant Falls in Meghalaya is a beautiful tourists destination in North East India. It offers amazing views of the state. Look at this fall carefully and you will realize that it has been fashioned by nature to resemble an elephant. This fall is located at a distance of 12 km from Shillong and 10 km from Cherrapunjee.
Elephant Falls is a two tiered waterfall and the water comes down from different altitudes. The water trickles down the fern covered rocks and finally reaches the gorge. It is a sight to behold. Morning is the best time to see this wonderful waterfall. It looks fantastic when sun rays fall on it and the water shines brightly like a jewel. This waterfall is a popular picnic spot in Meghalaya where people come to spend some quality time with their loved ones.
Elephant Falls, Meghalaya is an ideal place to click some wonderful photographs. It can be visited throughout the year but it holds a different charm during monsoon. During this period it becomes more massive and enchanting. Not only this, the place has something more for the tourists. The forests near the Elephant Falls houses several species of animals and birds. The falls can be visited from 6 am to 6 pm during summer and from 6am to 5pm during winter.
For any inquiries call the hotline: +91 987 357 9007