Tripura Travel Guide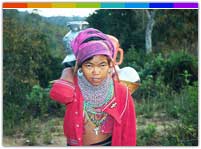 Tripura is a small but beautiful North Easter state of India. It is endowed with several attractions beautifying it. It shares its borders with Bangladesh, Assam and Mizoram. Natural beauty comes naturally to this tiny state in the forms of palaces, gardens, hills, wildlife and temples. Once Tripura was a land of kings. It finds mention in the Hindu epic Mahabharata, the Puranas and pillar inscriptions of Emperor Ashoka. Its ethnic tribal culture and hospitable folklore add to its richness. It is also dotted with several religious sites. Agartala is the capital city of the state. The languages spoken are Kokborak, Bengali, Hindi and English.




How To Reach:

Air: The nearest airport is Agartala which is connected with Delhi, Kolkata and Guwahati.
Rail: The nearest railway station is Kumarghat and Dharama Nagar, connected with Lumding and Guwahati which in turn is connected with rest of the cities of India.
Road: Good network of road connect it with Silchar, Guwahati, Shillong and Dharmanagar.




Climate:

In summer the temperature ranges from 35°C(Max) to 21.7°C(Min). While in winter maximum temp is 25°C and minimum is 10.1°C. Best time to visit is from September to March.




Shopping:

Fantastic handicrafts are on sale in the markets of Tripura. Several Government Emporiums and private shops dot the bazaars of the city. The artists of the tribes of Tripura are expert in turning cane and bamboo wood into fine articles. Clay and palm leaves are also used in making amazing handicrafts. Shopping items available are table mats, floor mats, room dividers, ornamented wall panels, lamp shades and other gift items.




Accommodation:

Although Tripura is a small state but it has many hotels. Most of them fall under the budgeted category. The state has very few numbers of luxurious hotels. Best hotels are located in Agartala. Some of the hotels in Agartala are Welcome Palce, Sagar Mahal Tourist Lodge, Rajarshi hotel and Uttarmegh Tourist Lodge.




Cuisine:

Majority of the people in Tripura are non vegetarian. High on nutritive value the tripuri dishes are delicious. The most favourite dish of Tripuris is Berma which is a fermented dried puthi fish. Most of the dished are prepared with no or very less quantity of oil. Some of the popular dishes are Chahwi, Awandru, Deng, Sok, Rabra, Napek.